In the UAE and Qatar, female interpreters may be expected to dress conservatively when working in male-dominated settings. This means covering their hair and body appropriately and avoiding revealing clothing or accessories that might be considered inappropriate or distracting.
For example, when working with government officials or in business meetings, a female interpreter wears traditional dress such as an abaya or a hijab. These clothing items cover the entire body, leaving only the face and hands exposed. It is also common for female interpreters to wear loose-fitting clothing that does not reveal the shape of their body.
EXPECTATION FOR FEMALE INTERPRETERS TO DRESS CONSERVATIVELY
The expectation for female interpreters to dress conservatively roots to cultural and religious norms. It values modesty and discourages behaviour that might be perceived as sexually provocative or immodest. Adhering to these expectations can help to establish trust and respect with male clients and demonstrate cultural sensitivity.
IN SOME CASES, FEMALE INTERPRETER CAN DRESS MORE FREELY, PARTICULARLY IN MORE LIBERAL SETTINGS SUCH AS INTERNATIONAL CONFERENCES OR EVENTS
However, it's important to note that expectations for female dress and behaviour can vary depending on the specific context and client. In some cases, female interpreters may be able to dress more freely, particularly in more liberal settings such as international conferences or events.
In any case, female interpreters must be aware of the cultural norms and expectations of the communities they are working in and be prepared to adapt to them as needed.
All our linguist specialist demonstrates cultural sensitivity and respect, female interpreters can effectively navigate gender expectations and work successfully in male-dominated settings in the UAE and Qatar.
Breaking Barriers: Expert Female Interpreters for the UAE and Qatar.
As part of our team, we have a female interpreter with extensive experience working with clients in the UAE and Qatar. She has In-Depth Knowledge of Arabic Environment & Achieving Success in Male-Dominated Society. As a native Arabic speaker, she can handle the challenges of working in a male-dominated society.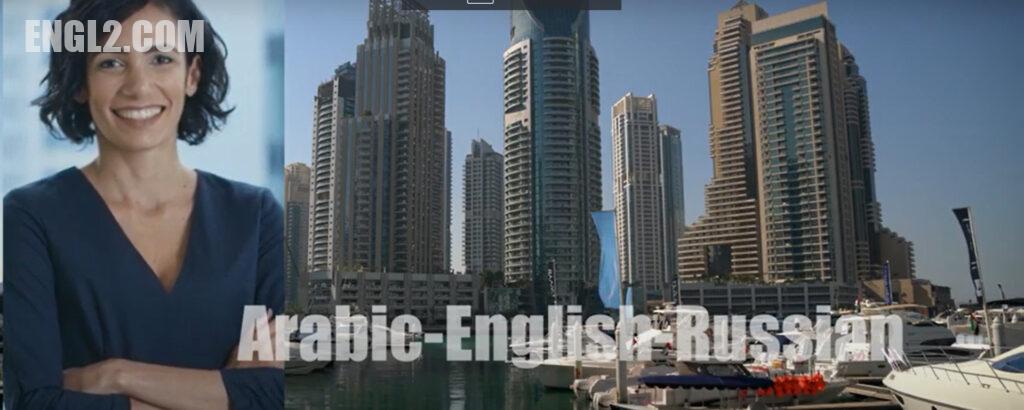 We have an experienced interpreter who has helped many clients achieve their goals at conferences and events.
She often works on a ministerial level in both UAE and Qatar and has earned a reputation for delivering high-quality interpretation services that meet the needs of even the most demanding clients. Her fluency in Arabic and English means she can provide accurate interpretation services to suit your needs. You will greatly benefit from our female interpreter's expertise and knowledge at the gas and oil industry meeting.
+971 557090383 Tel/WhatsApp
Translator in Qatar
Russian-English translator
Interpretation services
Professional interpreter
Conference interpretation
Business meetings interpretation
Legal document translation
Medical document translation
Technical document translation
Face to face interpretation
High-level interpretation
Simultaneous interpretation
Consecutive interpretation
Arabic culture understanding
Multilingual translation services
Reliable translation services
Certified translation services.