Whether you need documents translated, interpretation services for meetings, or assistance in bridging language barriers between you and your clients, I am here to help. As a Resident Certified Russian Interpreter and Translator in Dubai, I pride myself on my professionalism, attention to detail, and commitment to delivering accurate translations on time. With fluency in both Russian and Arabic, I am uniquely positioned to help you communicate effectively in the UAE's diverse and multicultural environment. Don't let language barriers hinder your business's growth and potential. Contact me today to discuss how I can help you unlock the power of communication in Dubai.
Are you in Dubai and looking for a reliable and certified Russian interpreter and translator?
Look no further! As a resident translator based in the United Arab Emirates, I have extensive experience in providing high-quality translation services for a variety of industries.
Communication is the key to success in Dubai!
Take your business to the next level with our trilingual Arabic to English and Russian translation services. Call +971557090383 to speak with our Business Assistant about growing your business in the UAE.
Resident Russian Interpreter and Translator in Dubai
Face-to-Face Business Assistance: Overcoming Language Barriers with Engl2.com
In the global business world, communication is vital to success. However, language barriers can hinder effective communication. A multilingual business assistant can help bridge the gap.
In Dubai, and across the UAE, we also offer comprehensive face-to-face business support with an experienced assistant fluent in English, Arabic, and Russian.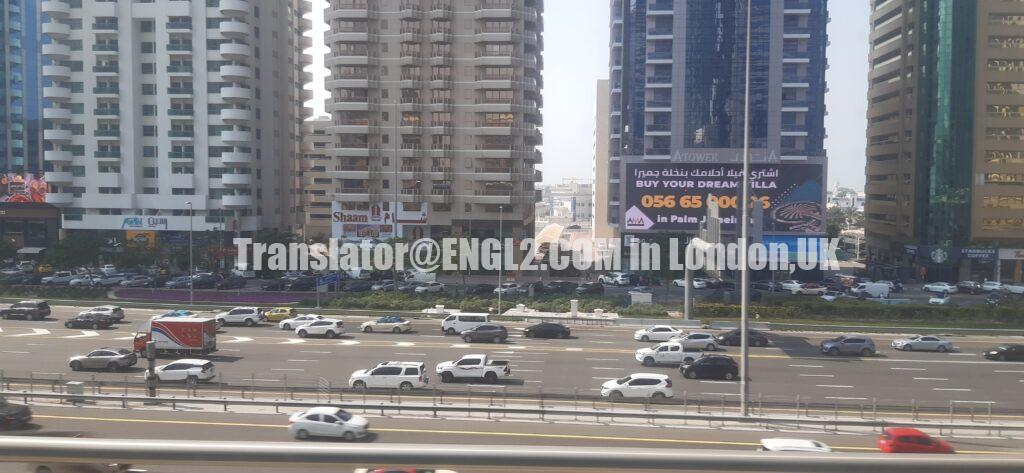 Engl2.com provides face-to-face business support with an experienced assistant fluent in English, Arabic, and Russian In Dubai, UAE.
Our services include translation, interpretation, and more. With our language skills and cultural expertise, we help you communicate effectively and build strong relationships with your clients and partners. Our pricing for half-day ad hoc assistance based on availability is USD250. This flexible option is designed to accommodate your needs, whether you need assistance with meetings, negotiations, or presentations. Our experienced assistants are here to help you achieve your business objectives and succeed in today's global market.
Contact US to learn more about our face-to-face business assistance services.
Our certified interpreter is fluent in Russian, English, and Arabic, and is available to assist anyone in Dubai at the Russian Consulate. If you require expert translation services, please don't hesitate to reach out to us!
engl2.com offers Russian – English and Arabic a Local Resident Interpreter and Translator in Dubai, UAE