Title: The Essential Role of Interpreters in the US Pharmaceutical IndustrAs the world becomes more globalized and interconnected, the demand for interpreters across various sectors is skyrocketing. In the United States, the pharmaceutical industry is one such sector where interpreters play an indispensable role.
The pharmaceutical industry is characterized by its constant quest for scientific advancement, innovative solutions, and multinational collaboration. Consequently, the need for effective communication between different cultures, languages, and technical vocabularies becomes paramount. Interpreters in the pharmaceutical industry bridge this communication gap, ensuring a smooth flow of information across different platforms.
In the pharmaceutical field, interpreters may work in several different contexts.
These include translating medical documents, facilitating communication during clinical trials, and ensuring international regulatory compliance. Here's a closer look at these roles:
Medical Document Translation:
The development of new drugs and treatments involves a massive amount of documentation. The industry specialist need to translate Clinical research, study reports, patents reports, and instruction manuals. In additional the the translation of these documents comes into different languages for multinational trials or sales. Highly specialized interpreters ensure the accurate translation of these documents, respecting both technical terminology and cultural nuances.
Clinical Trials: With clinical trials often taking place in multiple countries simultaneously, interpreters are vital for effective communication. They ensure that researchers, doctors, and patients speak a common language, enhancing the reliability of trial results.
Regulatory Compliance: Every country has its own set of regulations for pharmaceutical products. Interpreters help navigate these regulations by translating and interpreting legal and regulatory documents, ensuring that companies can effectively operate in different countries.
In the US, the demand for these specialized interpreters is growing due to the country's role as a major player in global pharmaceutical research and development. Their work is crucial in ensuring that breakthroughs made in American labs reach as many people as possible worldwide, regardless of language barriers.
To become an interpreter in the pharmaceutical industry, one must not only be proficient in at least two languages but also have an in-depth understanding of the industry, its jargon, and the scientific principles behind it.
The importance of their role cannot be overstated – by breaking down language barriers, they facilitate global collaboration, promote understanding, and ultimately contribute to the advancement of healthcare. As such, the role of interpreters in the US pharmaceutical industry is both demanding and rewarding, offering a unique blend of language, science, and cultural exchange.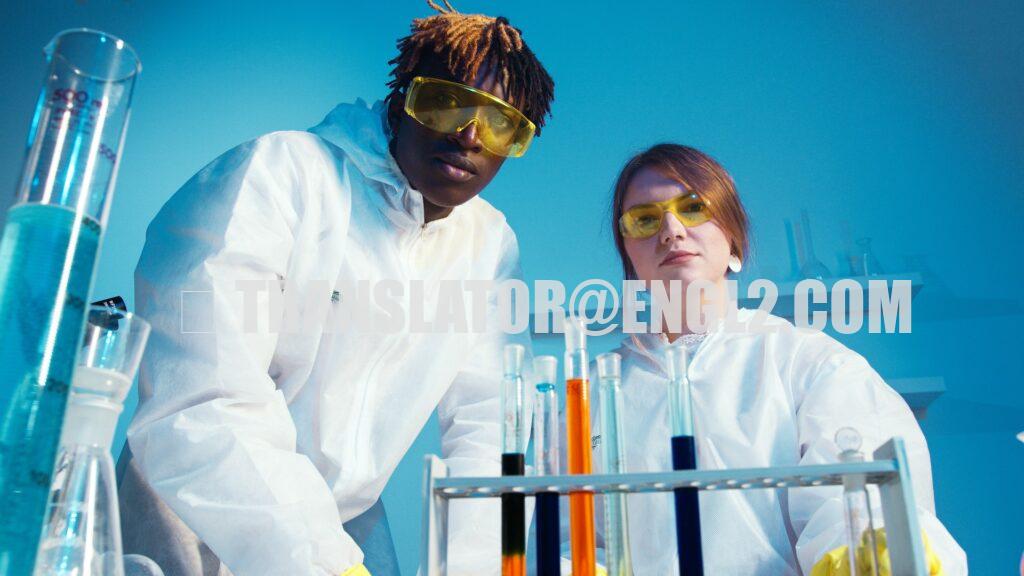 The US's role as a major player in global pharmaceutical R&D has led to an increasing demand for specialized interpreters.
These interpreters are not just language experts, but also have a deep understanding of the industry, its terminology, and the scientific principles that underpin it. They bridge language gaps, facilitate global collaboration, and ensure that breakthroughs reach as many people as possible, irrespective of language barriers.
If you're in need of professional, highly qualified interpreters who specialize in the pharma industry, look no further. We offer expert Russian, English, and Spanish interpreters who are ready to be assigned to your project at a competitive rate of 600 euros per day. Our interpreters come with a robust understanding of the pharma industry and are adept at navigating its unique jargon. They are ready to facilitate your cross-language communications, ensuring that your international collaborations and negotiations run smoothly.
Don't let language barriers slow down your progress. Harness the power of efficient communication and let our interpreters help your breakthroughs reach a global audience. Contact us today and take the first step towards a more connected, more productive pharmaceutical future.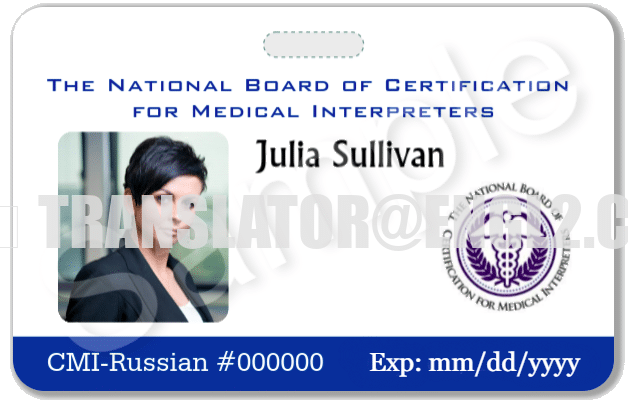 The National Board of Certification for Medical Interpreters (NBCMI) certification for medical interpreters. These certified professionals must renew their certification every five years. This renewal requires a certain number of continuing education units (CEUs) and a commitment to the NBCMI's code of ethics.
The Certification Commission for Healthcare Interpreters (CCHI) also offers a relevant certification. This must be renewed every four years. The renewal requires a specific amount of continuing education hours, including performance-based topics.
The National Association of Judiciary Interpreters & Translators (NAJIT) has its own certification. This must be renewed every four years. The renewal process involves the completion of Continuing Education Units (CEUs).
The Institute of Translation and Interpreting (ITI) is based in the UK. It offers a variety of certifications, all of which require ongoing professional development to remain valid.
The Registry of Interpreters for the Deaf (RID) mandates its certified interpreters to participate in the Certification Maintenance Program (CMP). They must earn a specific number of Continuing Education Units (CEUs) every four years.
Certification involves national-level examinations and eligibility criteria via bodies like the Certification Commission for Healthcare Interpreters (CCHI) and the National Board of Certification for Medical Interpreters (NBCMI). Achieving certification implies competency in interpretation and requires continuous professional development.