Meet Our Expert Pharma Interpreter in Zurich & Geneva. We are excited to announce that we now have a highly proficient pharmaceutical interpreter available in the beautiful cities of Zurich and Geneva, Switzerland.
Our professional interpreter is fluent in Russian, English, and French, and brings in-depth knowledge and understanding of the pharmaceutical industry to our team. This combination of linguistic prowess and industry expertise ensures our clients receive accurate and meaningful translations, whether for meetings, presentations, or major conferences.
Key Qualifications of Our Pharma Interpreter:
Fluency in Russian, English, and French: Our interpreter's command of these three languages ensures smooth, efficient communication across all platforms.
Pharmaceutical Industry Expertise: A strong background in the pharma sector means our interpreter knows the industry's unique terminology and processes.
Professional Experience and Certification: With extensive experience and relevant certification in interpretation, our professional guarantees the quality of service our clients deserve.
Confidentiality: Our interpreter understands the sensitive nature of information in the pharma industry and handles all information with the utmost discretion.
Travel-ready: With the ability to travel as necessary, our interpreter ensures you have linguistic support whenever and wherever you need it.
We believe that effective communication is vital in the complex world of pharmaceuticals.
We are incredibly pleased to offer this valuable service to our clients in Zurich and Geneva at the following annual events:
BIO International Convention: This event usually occurs in June. It's a global event that attracts biotech and pharma leaders from over 60 countries. The event focuses on partnering, education, and networking.
Pharma CI Europe Conference & Exhibition: Typically held in February or March. The conference gathers pharmaceutical professionals and focuses on competitive intelligence. It's an excellent opportunity to learn the latest trends and tactics in the industry.
Geneva Pharma Expo: This event usually happens annually around November. It's a gathering of pharmaceutical industry leaders discussing the latest advancements in the sector.
Pharma Insight Briefings: These are usually smaller, more targeted events that can happen multiple times a year, focusing on specific aspects of the pharmaceutical industry, such as regulation, innovation, and policy.
PharmaTech Expo: This exposition traditionally takes place around August and focuses on the technological advancements impacting the pharmaceutical sector.
Swiss Biotech Day: This leading biotechnology conference in Switzerland usually happens in the Spring, often April or May. The event focuses on various aspects of biotech developments and innovations.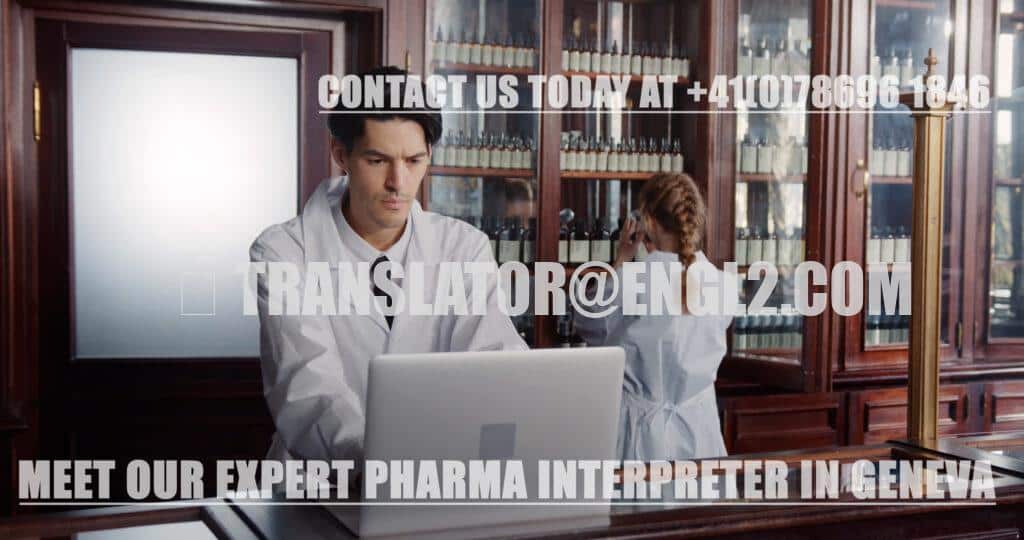 Engage Our Services Today
Don't let language barriers hinder your progress in the pharmaceutical industry. Contact us today at +41(0)78696 1846 to engage our professional pharma interpreter services.