EBACE Business Aviation Exhibition is a central event for premier business aviation companies. It took place in Geneva from the 21st of May till the 23 d of May 2019. It is a yearly meeting point for the European business aviation. Companies from around the world showcase private business aviation possibilities, new jet models and service. Our language specialist assisted with Russian to English Interpreting at the European Business Aviation Exhibition in Geneva.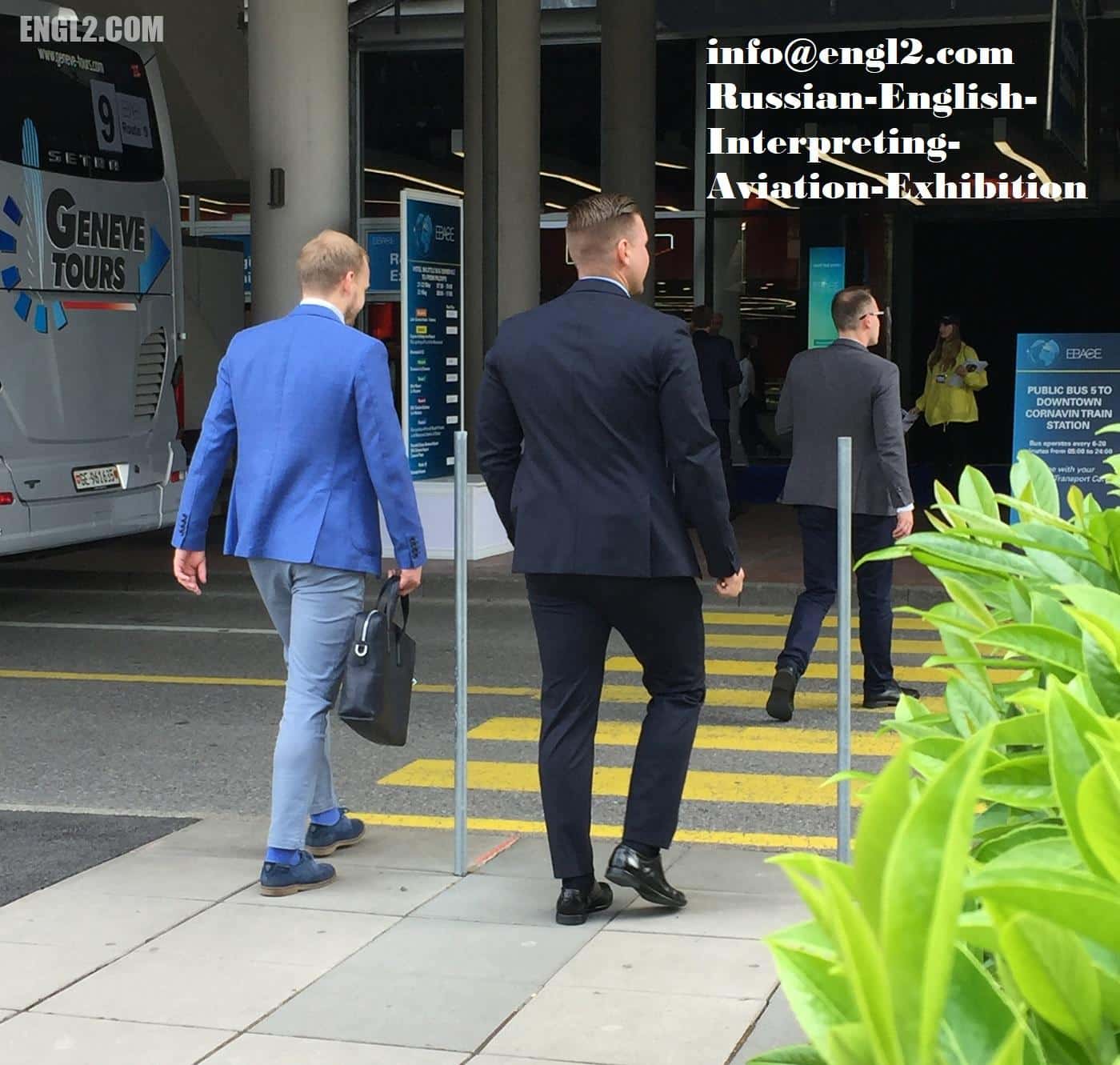 A Certified Russian Interpreter and Translator are available to work at Palexpo in Geneva, Switzerland. The exhibition centre is located close to Geneva airport at Route François-Peyrot 30, 1218 Le Grand – Saconnex, Switzerland.
Russian-English Aviation Interpreting at an Exhibition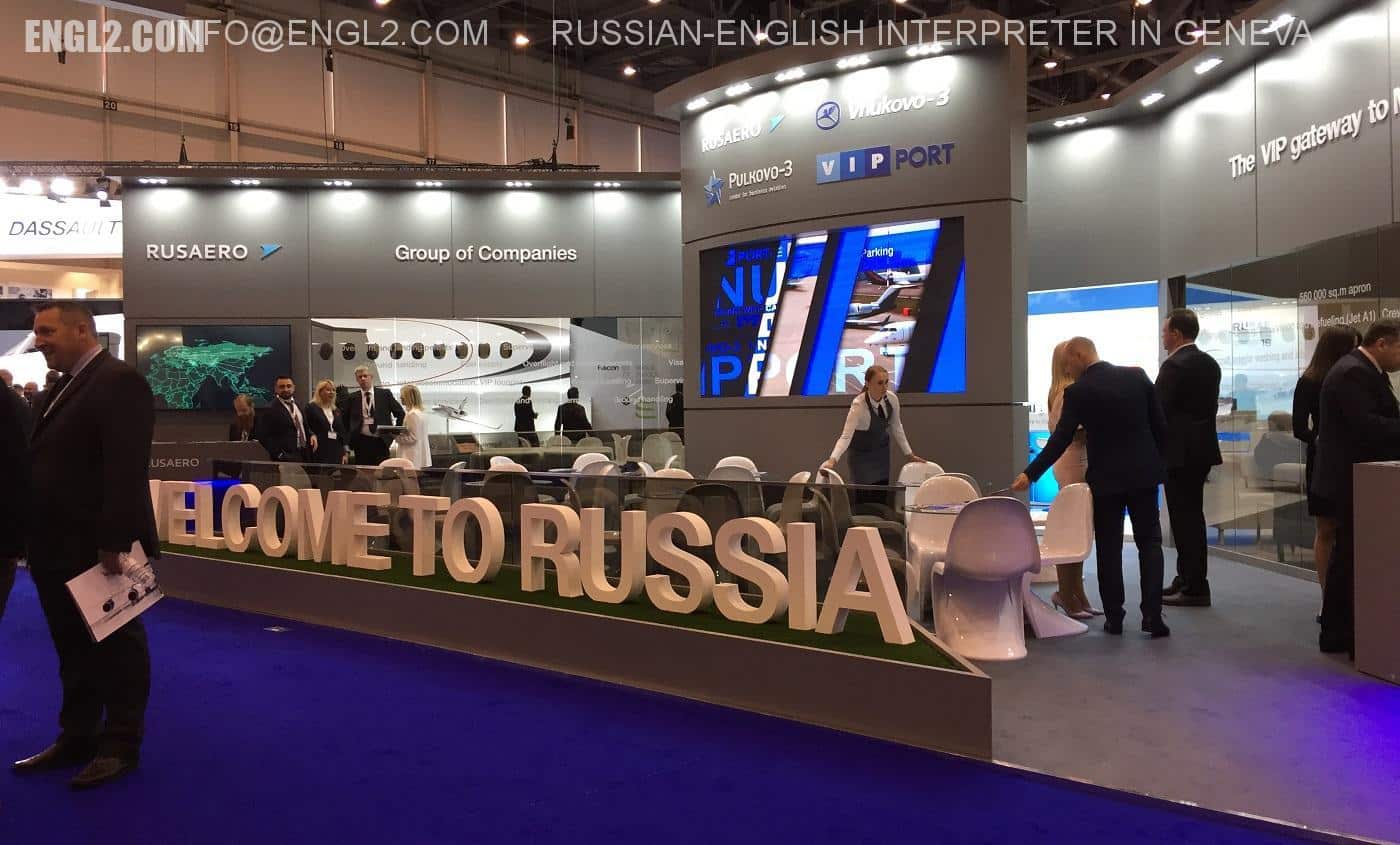 We provide professional Russian-English Interpreters at aviation exhibitions and air shows all over Europe. Due to the nature of the convention, EBACE was held indoors and outdoors, a native speaking Russian interpreter was assisting the client during confidential negotiations at all locations.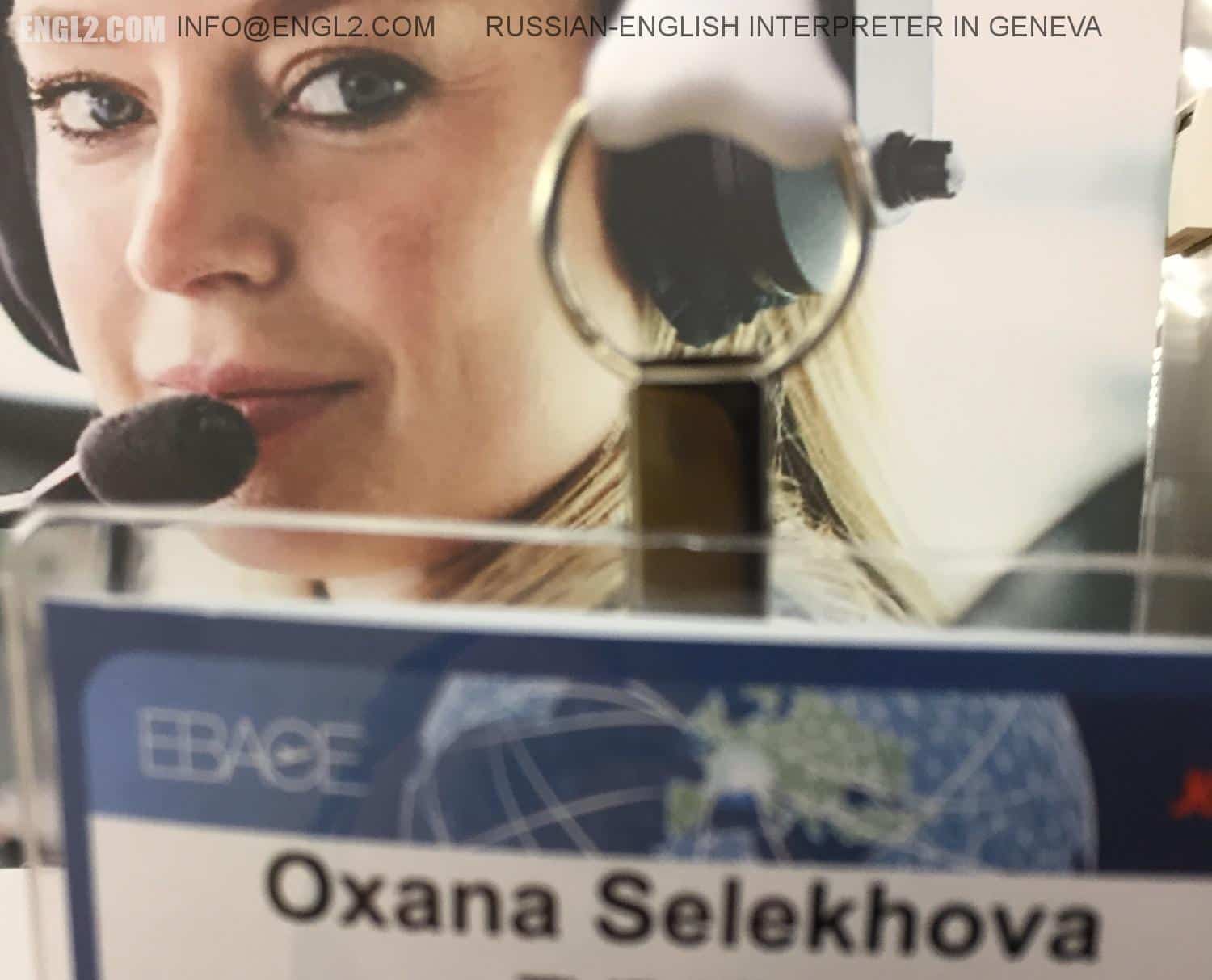 Book an experienced Russian-English interpreter for your face-to-face meetings in Geneva. Starting at €60/hour, get in touch with us at [email protected]. Our dedicated team at Engl2.com offers unrivaled linguistic services to the aviation industry. Our linguists, who have travelled from Madrid to Zurich and Geneva, are ready to provide their expert assistance in translating and interpreting your business requirements. We're more than interpreters, we serve as an integral part of your team, assisting you in expos by showcasing your products, representing your services and distributing key information to your clients.
Maximize your reach at the European Aviation Exhibition in Geneva with our Russian to English interpreting services
With our freelance interpreters and translators, your company can truly shine, whether at an exhibition stand, during crucial interviews, or while negotiating important deals. Our professional and efficient linguists will ensure your message is accurately conveyed, enhancing your business relationships and ensuring your presence is both impactful and memorable.
Get a glimpse of the future of aviation at these upcoming international airshows in 2023. Don't miss out, mark your calendars!
For all your linguistic needs in law and medical fields, secure the services of our proficient Russian-English interpreters in Geneva and across Switzerland.
In 2023, our team continues to make strides in the tech world, recently assisting Russian blockchain specialists at a high-profile conference at the illustrious Kempinski Hotel in Geneva. With our linguistic support, your presence at such events is guaranteed to be seamless and impactful. Join us on this exciting journey as we bridge languages and cultures in the ever-evolving global landscape.