Join us at CPHI Barcelona this October and navigate the expansive world of pharma with our professional interpreter services. Our top-notch interpreters will assist you in breaking language barriers, ensuring seamless communication with your clients and partners in Russian, English, and Spanish.
Whether you're seeking to build new partnerships, manage contractual business conversations, or just network with industry professionals, we've got you covered. Our interpreters will be on-site, ready to translate your success story into any of these languages, hour by hour.
CPHI Barcelona is more than an event; it's your gateway to global opportunities. So why let language stand in your way? Come, embrace the international pharmaceutical landscape with us.
Make your reservation today, and let our interpreters guide your way to a successful CPHI Barcelona experience. Let's break language barriers together!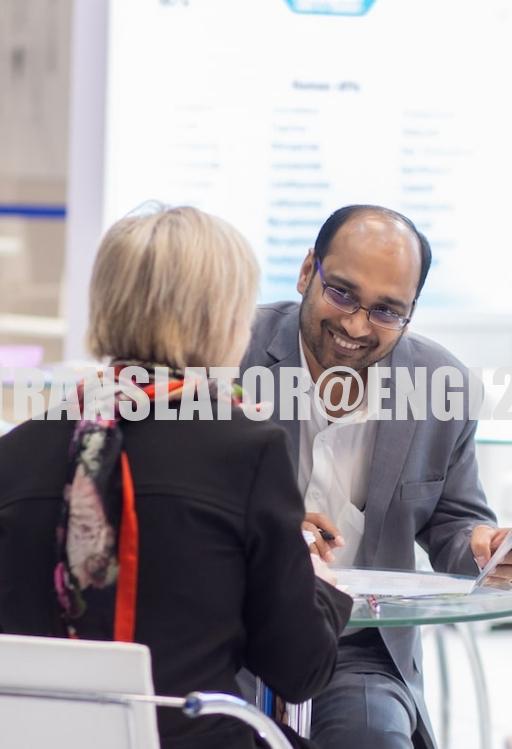 Step into the world of pharma at CPHI Barcelona, taking place from October 24th to 26th, 2023 at Fira Barcelona Gran Via, Spain. CPHI Barcelona is not just an event, but an engaging experience that gathers professionals from all corners of the pharmaceutical industry.
Here's what you can look forward to:
🔸Two-Day Conferences: Delve into robust discussions on eight key industry topics, and don't miss our enlightening lunch session on diversity and inclusion in hiring practices.
🔸Matchmaking Programme: A special feature designed to expedite your search for the right business partner. Skip the time-consuming search and connect with the ideal suppliers for your business needs.
🔸Start-Up Market: Witness the future of pharma today. Get acquainted with innovative start-ups that are redefining the industry's landscape.
🔸Show Floor: Explore a wealth of resources with over 1800 exhibitors representing all elements of the pharma supply chain. It's a one-stop-shop for exploring, learning, and networking.
On top of all these, we offer professional interpreter services in Russian, English, and Spanish.
Book per hour and let them assist you throughout the event. Navigate complex business conversations, contractual negotiations, and client discussions without a language barrier.
CPHI Barcelona is where language barriers dissolve and business opportunities flourish. Be part of the global pharmaceutical convergence. Mark your calendars and secure your spot today!